Your Checklist for Roof Wind Damage After a Storm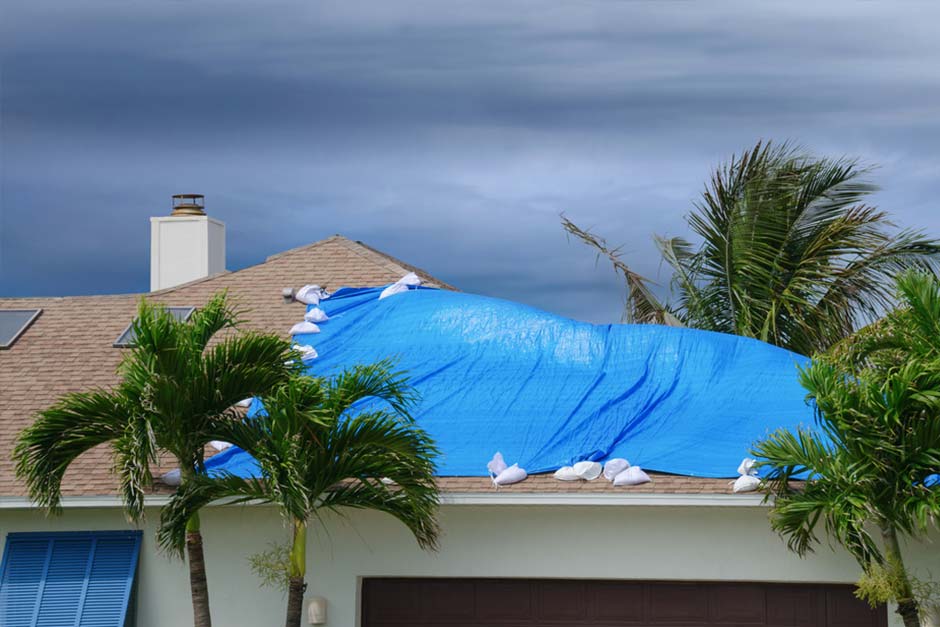 El Paso is located away from the threat of Texas Twisters and hurricanes common to other cities in our state. However, we continue to experience extreme weather each year resulting in strong winds, hail, pouring down rain and more. Any combination of these elements severely damage your roof after one or more storms. Oftentimes, homeowners and commercial property owners fail to correctly assess roof wind damage and other effects after a storm. As a result, multiple storms weaken areas of your roof, causing further damage to be fixed. What should you do after a storm has hit? Here's a checklist to help you spot your roofing needs to get help quickly from El Paso Roofing.
Roof Wind Damage for Homeowners
Avoid climbing on your roof after a storm, because the surface may be slippery and parts of the roofing shingles and materials loose. When concerned about major damage to your roof, contact our professional roofers. We help you in your assessment of the damages caused. Here are some immediate action steps you can take:
Take A Walk Around the House – This applies to the exterior and interior of your home. Take note of any leaks inside the home and what rooms they are in. Also, take photographs of the outside of the home and any visible damage from the ground.
Check Your Gutters, Windows, Etc. – Look for dents, broken parts of your gutters, windows and other roofing accessories. There might be cracks, splits, torn weather stripping and loose surfaces.
Contact Your Insurance Company – Take notes and pictures of any type of roofing concern, then call your insurance company. Report a claim and schedule an inspection.
Find the Help You Need Now
Strong storms are likely to cause the need for emergency roofing services. If you suspect damage to your roof, contact El Paso Roofing for experienced help. We walk you through the insurance process to ensure everything is handled correctly. Every precaution is taken before completing our services, since we prioritize your safety. Since roof wind damage can be a major concern, we'll explain your options in what actions to take. Contact us today!
Like this content? Share it here!