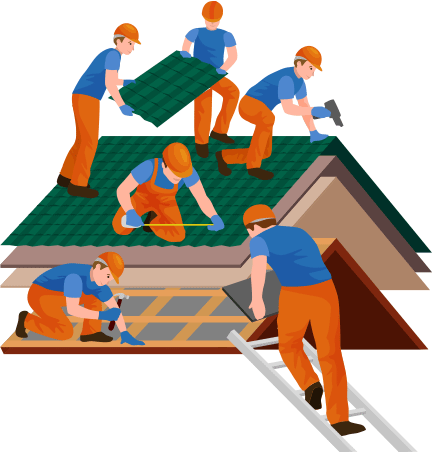 Common Issues
The issues you'll encounter with your roof will also depend on the kind of roof you have. For asphalt shingles, the most common issues you may see include blistering, curling, and premature cracking in the shingles. When damaged, the shingle granules may also fall off. If your roof shingles look like this, but they're relatively new, it's often a telltale sign of trouble.
Tile shingles can last a long time, as we just mentioned, but they are also prone to cracking, especially after a large hailstorm or from fallen debris. Wood shingles typically fall victim to mold and fungi, especially in humid environments, but can also split and crack.
Call El Paso Roofing Co.Today!
Whether you need a roof installation or repair, El Paso Roofing Co. has you covered. Contact us today for more information.