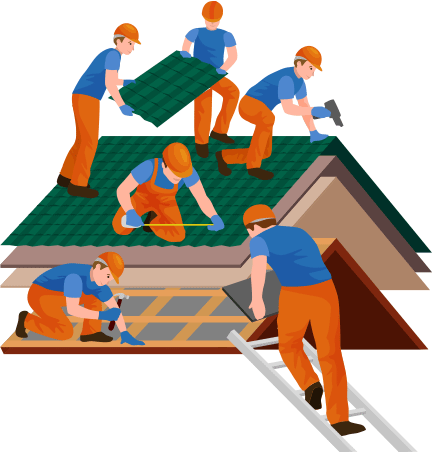 Hail Damaged Roof
The amount of hail damage roofs can take before repair is hard to determine. The damage a hail storm can cause depends on many variables. The size and density of the hailstones, wind speed and direction, and the age and quality of your roof all make a difference. After a storm, assessing the hail damaged roof might be difficult. A few other signs to look for after a hailstorm include loss of granules, black spots on your roof shingles, broken or missing shingles, and asphalt that appears shiny. When it comes to roof repairs, there is little our experts haven't seen.
Roof Wind Damage
El Paso is known for its strong winds, especially at the beginning of spring. The problem with roof wind damage is the fact that sometimes you can't see the results of a bad wind storm. Strong winds can cause stress points on a roof. Over time, the roof's durability can be compromised. Since corners and edges of a roof are especially susceptible to wind damage, if there are any spots where roofing materials are even a bit loose, the wind will get beneath and loosen them. Over time, if the problem isn't taken care of, a chain peeling effect could happen, exposing large portions of your roofing.
Call El Paso Roofing Co. Can Help!
Whether you need your damaged roof repaired or need a replacement altogether, we can help. We have experience working on a variety of roofing materials and can help repair yours. Give us a call today.