Unexpected Consequences of Roof Leaks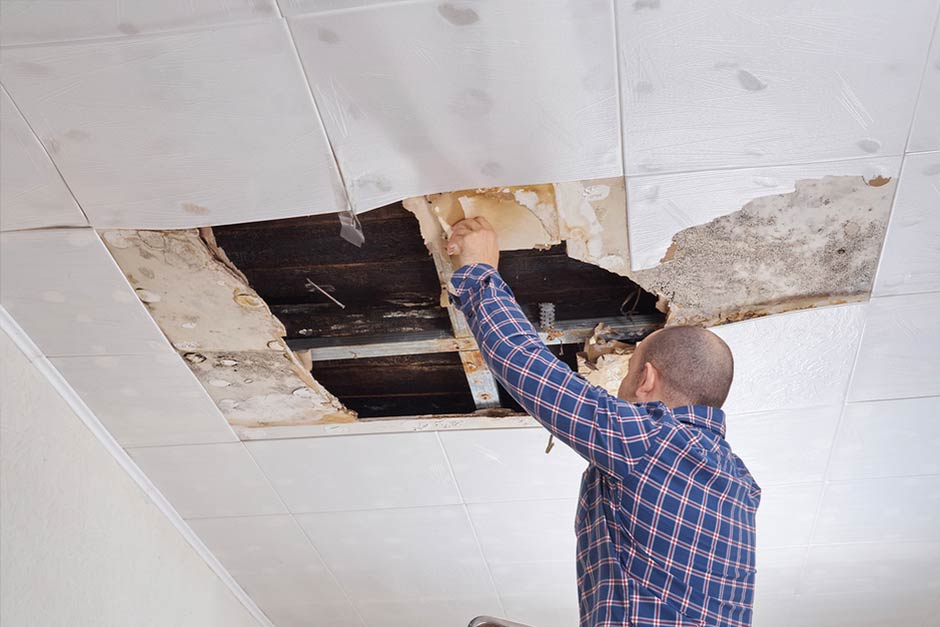 Roof leaks are something no homeowner ever wants to deal with. Unfortunately, people throughout El Paso will eventually find their roof begins to leak. If your roof is leaking, you need to act fast and bring in the professionals as there are serious consequences of an unfixed leak. El Paso Roofing Co. can provide you with fast and affordable repairs of your roof or can work with you to replace it if you need to.
Unexpected Consequences of Roof Leaks
The most obvious consequence of a roof leak is water coming in, however the damage from this dripping water can do damage to many different parts of your home. Some consequences of a leaky roof which El Paso homeowners need to know about include:
Damage to the attic and to the ceiling: Items stored in the attic are at risk. The interior ceiling can also be affected. Ceiling plaster can expand and bubble, and ceiling paint can darken. Any lights or fixtures mounted on the ceiling could also be impacted.
Mold and mildew: Mold can sometimes spread throughout your home, including into the HVAC system where it can invade every part of your home.
Fire hazards: When water leaks affect wiring or fixtures, you could face shorted wires and a serious threat to safety due to a leaky roof.
Slip and fall risks: Wet floors from leaky roofs could cause a risk of fall injuries for you or guests to your home.
More costly utility bills: Water from a leaky roof can damage insulation, sometimes permanently. This can result in higher utility costs.
Structural integrity issues: Your rafters, wall framing, ceiling joints, exterior trim, and fascia boards are all subject to water damage.
As you can see, you don't want to take any chance of issues with roof leaks. It is important to get them fixed before all these problems happen.
Getting Help With Roof Leaks
If you live in or around El Paso, El Paso Roofing Co. can help you with roof leaks. Let us give you info you need on repairs or replacement. Give us a call today to find out more about the services we can provide to you.
Like this content? Share it here!