3 Roofing Tips for First-Time Homeowners in El Paso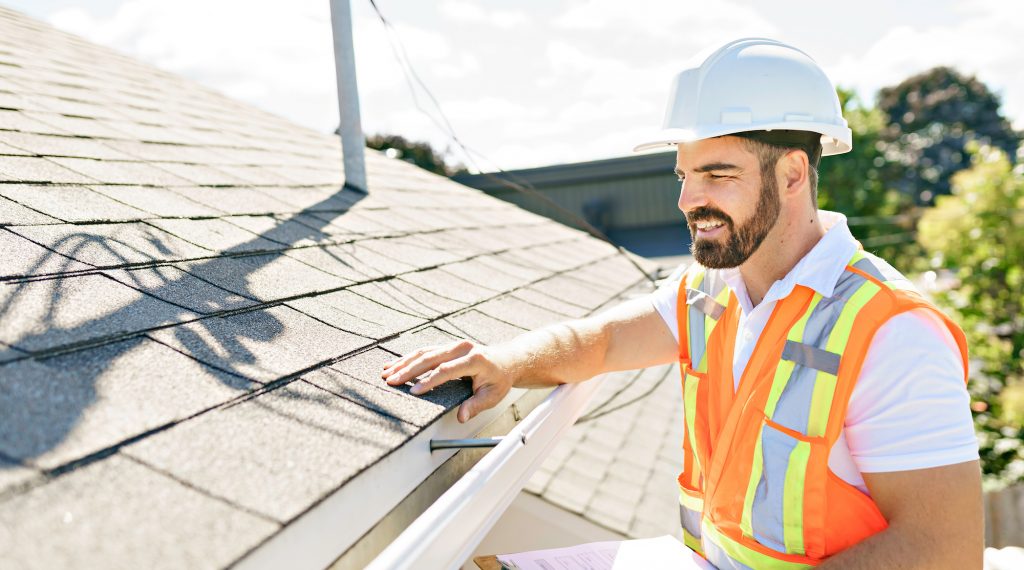 Has your dream of home ownership become a reality? Congratulations! Now that you have a home of your very own, you'll be responsible for every nook and cranny, every dripping faucet, every squeaky hinge—everything! While this may seem overwhelming, it's a fact of life for homeowners. 
As a first-time homeowner in El Paso, one of the most important things you need to keep in mind is the state of your roof. Residential roofs are not infallible. In fact, they require regular maintenance to avoid costly repairs. We've compiled a list of the most crucial tips for new homeowners to ensure their roofs remain strong for years to come.
Looking for a great roofing contractor in El Paso? Choose El Paso Roofing for all your residential roofing needs. Give us a call today for your FREE ROOF INSPECTION — 915-691-2723!
1) Find a Reputable Roofer in El Paso
Teaming up with an honest, reliable El Paso roofing contractor can translate to years of peace of mind. But finding the right roofer takes time, perseverance, and care. If you choose the wrong contractor, you may end up spending thousands of dollars on unwanted repairs later down the road.
So, to find a roofer you can trust, make sure to:
Ask friends and family about who they've worked with in the past
This is a perfect opportunity to gain valuable insight into potential hazards so you can avoid them when the time comes.





Maybe your friend hired a roofer to fix a leak, and it ended up being a disaster. Or perhaps your sister-in-law recently worked with a roofer for a small issue, and they ended up

repairing an entire section

of the roof for a low cost. These are the types of details you'll want to gather as you draft your list of potential roofers
Search for roofers online
If you've recently moved to the area and don't know anyone, you might need to do a more thorough online search when looking for your roofer. Look up El Paso roofers on Google, read reviews, check out Yelp, and maybe even make a post on the El Paso Reddit asking for roofer recommendations. 
Interview potential roofers
Now that you've gathered a handful of potential roofers, compile a list of questions and give each roofing company a call. Make sure to ask the following:

Are they licensed, certified, and insured?

How long they've been in the industry?

Do they offer free quotes or inspections?

Do they offer military or senior citizen discounts?

What are their financing options?

Once you've whittled your list down to 3-4 potential roofers, call them again to schedule a roof inspection!
2) Get a Professional Roof Inspection
Before buying a home, a professional home inspection must take place. These inspections take into account the home's structural and mechanical integrity. If anything is amiss, then the home inspection will potentially uncover it. 
While home inspections do include roof checks, they often only account for obvious, visible damage. You need a complete inspection of your roof, especially once you've purchased your home. 
What to Expect from Your First Roof Inspection
Many roofing companies, including El Paso Roofing, offer free roof inspections. This is also your chance to actually work with the roofers you've compiled to see if they're the right "fit." You should also get honest, free quotes for any work that may need to be done. If one roofer gives you a quote that seems too low, that might be a red flag.
A professional roofer can inspect your roof thoroughly, finding small issues before they grow into larger disasters, including:
Roof flashing damage

Frost on roof nails

Gaps between shingles

Ridge cap issues
3) Schedule Regular Maintenance
Although a roofer may not find any issues from the initial inspection, it doesn't mean your roof will be in tip-top shape forever. This is where regular maintenance comes into play. 
By scheduling regular roof inspections and maintenance, you can rest assured that any potential issues will be caught and addressed before they grow into bigger problems. The rule of thumb is to have your roof inspected once per year. Your El Paso roofing contractor will almost always include the following:
Roof inspection

General roof repair

Gutter cleaning

Mold removal

Debris removal
Even if you're living in a new construction home with warranties, you can never be too safe! Schedule regular maintenance, and never let roofing issues catch you off guard.
Call Our El Paso Roofing Contractors Today!
By following these three simple tips, your home's roof will be in great shape for years to come. At El Paso Roofing, we're always happy to work with new and existing homeowners in El Paso. Give us a call to speak with one of our roofing experts. Schedule your FREE ROOF INSPECTION today!
Like this content? Share it here!