The Secrets to Roof Longevity: Maintenance and Quality Repairs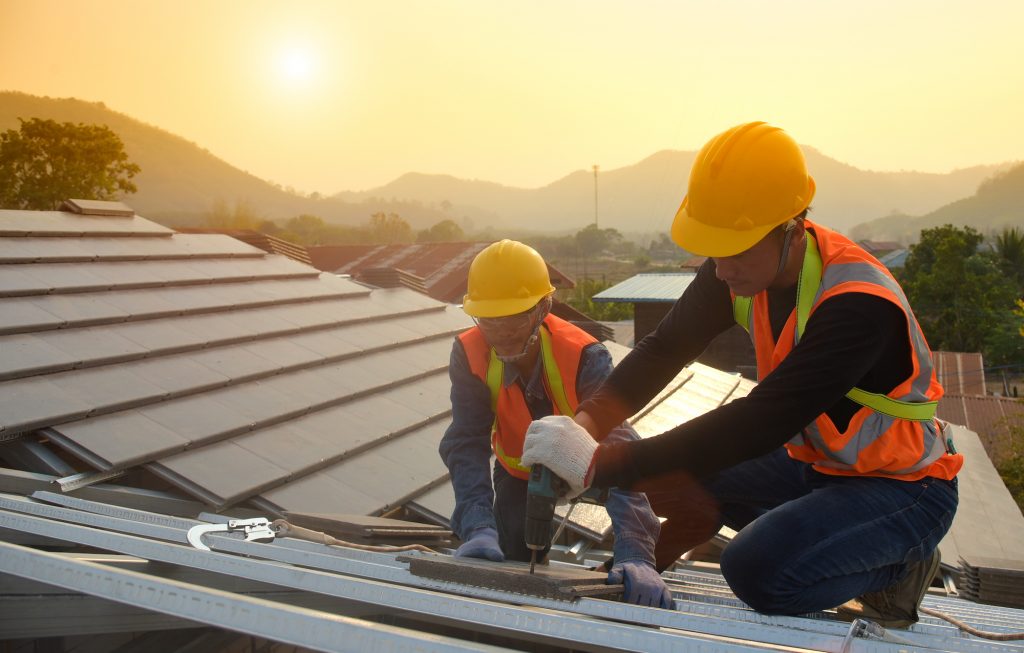 Nothing gold can stay. And a brand spanking new roof will one day be old, it will see harsh weather, maybe rain, sleet, snow; it might have to overcome strong winds and bear the brunt of the occasional hail storm. It's why the annual maintenance routine and occasional inspections can help identify growing problems before they grow bigger. In fact, a good roof is a roof you don't think about that often. If you're constantly worrying about your roof, then there's probably a problem amiss or a suspected leak is happening somewhere. Most roof problems usually arise from older roofs, a badly installed roof, bad repairs, and poor maintenance. So how do you get the most out of your roof? 
The first step in reducing roof problems is to ensure you have a proper roof installation and any repairs you get done are done by a professional. A lot of problems arise when a roof is not installed properly, to begin with. Maybe the previous owner had a bad patchwork done, or they had a roof put in and it was not done correctly. Common signs of a bad roof job include:
Missing drip edge flashing

Uneven appearance of your roof

Uneven or improver roof shingle nailing 

Reused or worn-looking flashing material

Rotted roof decking 
So why does an annual roof maintenance matter?
It will help you catch problems early. This is the rationale for any kind of maintenance: whether it is health checkups or car maintenance. The main reason for doing the maintenance work and putting in the time is that it will help you identify other problems before they hatch and catch problems early. A smaller problem is much easier to tackle than a problem that spans your whole roof. 
It increases the lifespan of a roof. It stands to reason that if you catch problems early, your roof will last longer. So when you are performing routine check-ups on your roof, you are helping your roof expand its lifespan. There is an expected lifespan on your roof. For example, if you have traditional shingle roofing, the lifespan runs anywhere from 25-30 years. And yet, there are other factors at play. There are always other unpredictable factors like weather, other types of damage, and more. 
It will save you money. As it keeps bigger problems at bay, spotting those trouble spots earlier will keep money in your pocket. It will facilitate faster roof service instead of needing an emergency roof service, and it will likely be less expansive. 
It gives you peace of mind. When it comes to being a homeowner, peace of mind is a valuable commodity. Knowing that your home is structurally sound, safe, and good to go for many more years to go. Performing routine maintenance will give you the peace of mind that things are working as they should and keep you updated on any potential trouble spots. 
Steps to Maintaining a Roof
There are a lot of things you can do to extend the life of your roof and get the most out of it. Some of the common steps include:
Check on it as soon as you see fit. In other words, after any kind of bad weather. 

When looking at your roof, you should inspect for:

Missing shingles

Shingles that are curling

Cracked shingles

Missing granules

Get a professional roof inspection. Here at El Paso Roofing, for example, we perform professional roofing inspections that give a thorough inspection of your entire roof. 

Look for leaks inside the house including attics or ceilings. One way to spot a roof is to find its favorite hiding spots. Many times, roof leaks originate somewhere else but manifest in the attic or ceiling, where moisture is collected. 

Consider washing your roof. Ask your roofing professionals about your options on this. It's possible that with moisture and damage, your roof will develop algae. If the algae or moss grows on there long enough, it will compromise your roof and slowly rot your shingles. Consider washing your roof with bleach. 

Don't neglect those gutters. Those gutters can become problematic if they get clogged up with rain or gunk. If it rains heavily or you suspect there is water accumulation, please don't hesitate to take a look or call a roofing pro. 
Get the Maintenance and Repairs You Need With El Paso Roofing 
There is no shortage out there of people claiming to know roofing. Many people have been scammed over the years by hiring roofers that do a bad job that falls apart or doesn't do its function. Sometimes after a major storm or weather event, contractors, including some scam artists arrive at the scene and provide shoddy repairs, fake contracts, and more. Call El Paso Roofing today and get a job that is guaranteed. We have qualified roofing specialists that are happy to answer your questions. Dial today!
Like this content? Share it here!