Leaky Roof? Here's the Essential Guide in Roof Flashing Repair and Replacement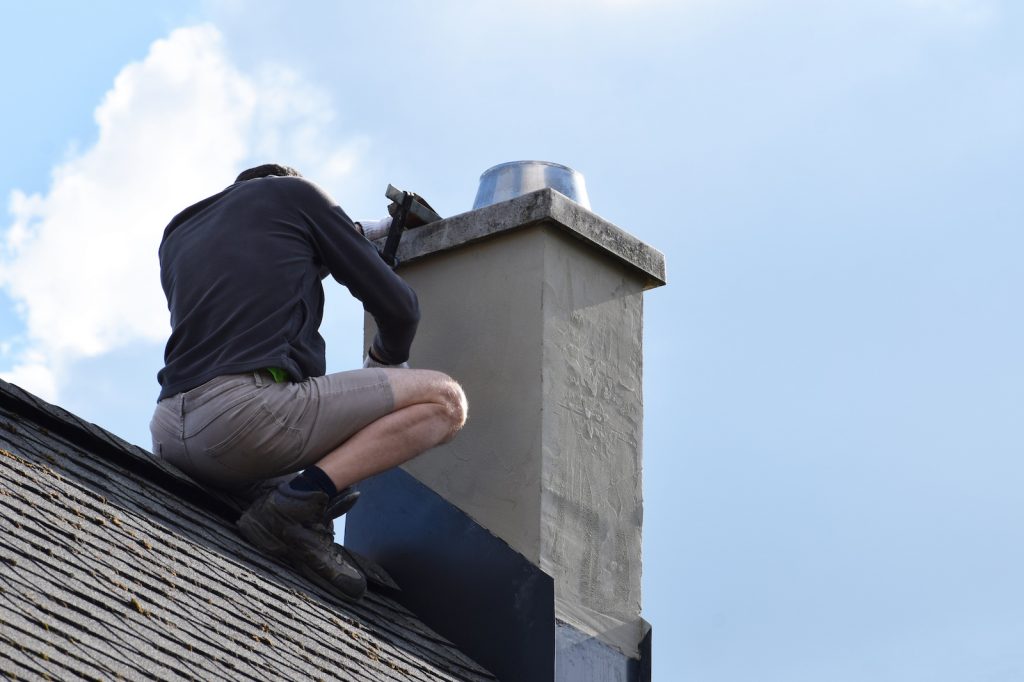 A good roof is the result of several components. First, you need quality materials (whether it's shingles or another type of roofing), then a professional and careful installation, and finally expert flashing, gutters, and more. All of these elements combined are the key to a long-lasting roof that serves you for years without major problems. Sometimes people focus entirely on the roofing material and forget about the importance of the other aspects of the roof like the flashing. So let's talk about flashing and how it is used to ensure your home's infrastructure is protected against rain, leaks, and wind. 
So What Exactly is the Roof Flashing?
The roof flashing is installed on roof edges, valleys, and junctions. It is commonly made out of galvanized steel and is an important element of the entire roofing material. It can also be made out of copper or aluminum. Flashing is also required around any other opening or obstruction such as skylights, chimneys, dormers, and more. 
Common uses for flashing will include:
Skylight flashing

Step flashing

Vent pipe flashing

Continuous flashing 

Valley flashing
What is the Function of the Flashing?
The primary function of flashing is to redirect water from the roof edges away from the house. The flashing performs several important functions: 
It protects critical areas:

Because of the angles and design of many roofs, some areas are more vulnerable to water accumulation and leaks than others. 

Drives water away:

When installed correctly, the flashing is there to redirect water and prevent water accumulation in vulnerable areas. 

Guides water into the gutters:

Secures joints in the roof by redirecting water to the roof gutters.
How Do I Know When It Is Time To Replace the Flashing
A new roof installation doesn't always install new flashing. And yet, if you are getting a roof replacement, it's good to make sure that the flashing will also be replaced and installed properly. Any roof leaks or water pooling around areas of the roof will indicate the need to replace the flashing. It is not uncommon to see flashing deteriorate or rust over time if it was a very cheap material. 
What Are Common Signs of Flashing Damage or Issues? 
It's good to know what healthy flashing looks like. Because it is made of steel, any damage to the material is not that difficult to spot with a routine inspection. Here's what to look for: 
Dents:

Any visible dents or indentations in the metal. 

Holes:

If the flashing gets damaged enough or is struck by hail, wind, or other debris, it might eventually develop small holes. Look for this as a sign of repair. 

Leaks inside the home:

So the major tell-tale sign of any roofing problem is of course visible leaks inside your home through your ceiling or in a corner. 

Corrosion or rust:

If the flashing has obvious signs of corrosion or rusting, it might indicate that it is on its last legs and no longer has the integrity it should have to protect your roof. 
How is Flashing Replaced and What Does It Consist Of? 
Every situation is different, but replacing the flashing will involve several steps. The roofing contractors will use several handy tools and equipment. Depending on the kind of damage and the extent of the damage, common techniques in the repair process include: 
 If roofers find small areas of corrosion or holes, they can be patched up with cement or with similar flashing material. 

If the damage is substantial, new flashing will be installed and covered with flashing cement. 

When the damage is severe, the entire flashing might be removed and replaced with new material. 

Chimney flashing will either be replaced or repaired depending on the amount of damage in the joints and other areas. 
If Flashing Repair or Replacement an Expensive Fix? 
Because every case is different, it can be difficult to gauge just how much it might cost to repair or replace. Every roofer might have slightly different quoting structures. And yet, ensuring a proper flashing installation is essential to protect your roof and your home. A roofer might quote an hourly rate or a flat fee. As a rough estimate, you can expect anywhere from $16 to $26 per linear foot. This can also vary greatly on the material and the size of your roof. 
Thinking About DIY Flashing Repair? Here's Why You Should Reconsider
DIY repair is always tempting, especially for those that are a little handier. And yet, the stakes are high when it comes to your roof. You don't want to risk a bad job that will quickly turn into roof damage and structural damage. When done incorrectly, your roof can become damaged and cost homeowners more in the long run. Not to mention, DIY roofing can result in injuries or even death if you're inexperienced. Don't risk it, let the pros take care of your roofing needs!
Get Roofing Services You Can Trust. Call El Paso Roofing and Get Quality Work  
We've been around a while here at El Paso Roofing. For more than 40 years, we have been helping El Pasoans take care of their roofs. Whether it's roof installation, replacements, or repairs with flashing and gutters. 
Think your roof might need a makeover? Call us over. We'll check every aspect of it. From flashing to shingles to gutters. 
Like this content? Share it here!