Dealing With Roof Leaks in El Paso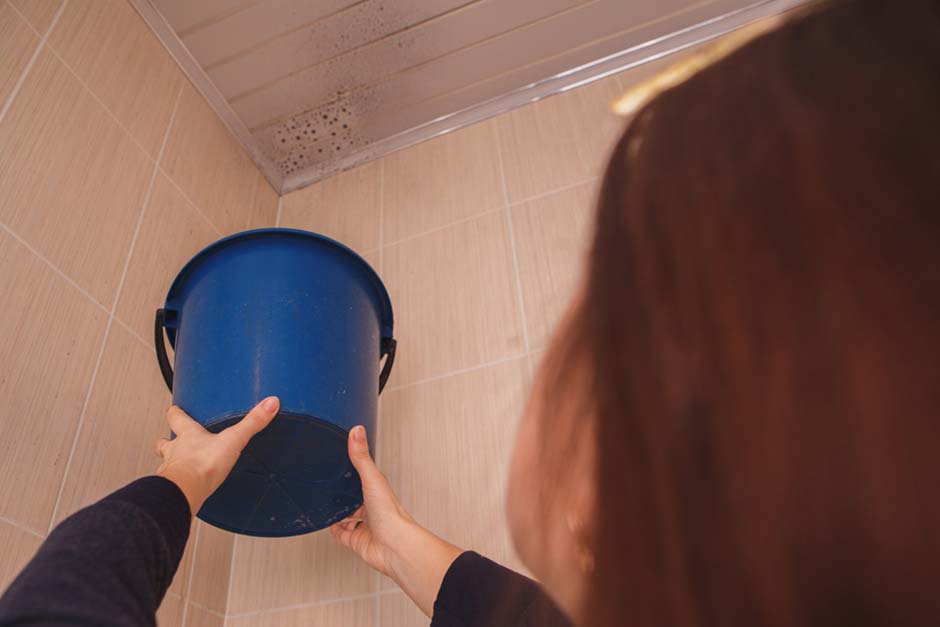 Roof leaks can cause a lot of problems in the home. Aside from being annoying and hard to locate, the can cause serious damage to your home. It can be worse when the wet spots start to multiple. The best plan of action is to get your roof inspected immediately before the damage continues.
What Causes Roof Leaks?
One of the biggest causes of roof leaks in El Paso is faulty installation. You may find yourself in this boat if you live in a building development that went up rather quickly. With tight budgets and timelines the roofers may have conducted a shoddy job. Water may pool and penetrate the layers of even a new roof on areas like valleys. Another common cause of leaks is the age of the roof. Roofing materials, especially asphalt shingles which is the most popular material in El Paso and the U.S., simply doesn't last forever. Over time shingles crack, become brittle, and deteriorate under the relentless El Paso sun. Water can also get in around flashings. These are the metal seals around skylights and chimneys. Flat roofs are also very susceptible to leaks.
How Will the Leaks be Repaired?
A roofer will inspect your roof to determine if your home needs a repair or replacement. This can depend on the age of the roof and if excessive damage is present. If your roof leaks are caused by faulty installation and the roof is fairly new, chances are a repair can help. If flashings or water from gutters is causing leaks a repair can solve these problems as well. However, if there are several leaks in different areas of your home damage from storm or flying debris or simple wear and tear may call for a new roof installation.
Will an Insurance Claim Cover a Roof Leak?
The answer to this question will depend on several factors. If the damage causing the leaks is from hail, a bad storm, or wind storms, then the answer is generally yes. This can also go for faulty installation. However if the leak is caused because proper maintenance was not conducted you may need to pay out of pocket expenses. If the roof leak is caused by wear and tear you may also have to pay yourself.
Contact Us Today
If you have roof leaks in your El Paso home be sure to call us before the next rain hits. Our technicians at El Paso Roofing will be happy to conduct a thorough inspection. Contact us today for more info.
Like this content? Share it here!